Service Planning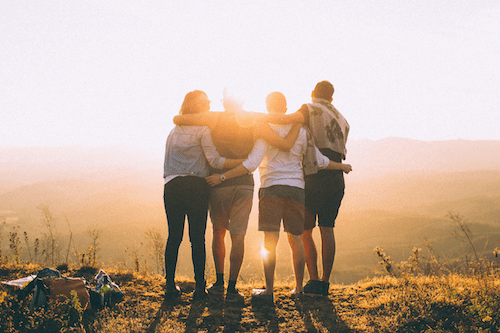 Among the many decisions to make when a loved one dies, two are primary: planning for the timely disposition of the body, and commemorating the life that was lived. When you can separate those two activities, you have a great many more options both in variety and in cost.
A "funeral" service is with the body present and is usually planned within a few days of death, sometimes in great haste. A "memorial" service is done without the body and can be delayed as long as you want to meet the convenience or needs of the family.
If you belong to a faith community there is typically a standard protocol and ritual. Increasingly, people are choosing to personalize the final gathering to reflect how the individual lived their life.
The information below is intended to aid people in planning a memorial service without the assistance of clergy or a funeral director, although much of it may also apply to a conventional funeral.
Choose a location
When choosing the location for a memorial service, consider places that reflect their personality or interests. Choose a location that is convenient for friends and family members.
Select a date
The date selected may be several weeks or even months after the death. Pick a date that allows friends and family time to make travel plans and adjust their calendars.
Choose a leader for the service
For a service to run smoothly, there needs to be someone who is the acknowledged leader. It may be a family member or a friend who is comfortable with facilitating the event or you may wish to consider a celebrant who is non-sectarian and trained at leading memorial services.
Will there be a primary theme?
You may want to decide on a theme for the memorial service. For what will the deceased be remembered? Also consider if there are issues to be discussed or conflicts to be resolved that will help attendees deal with the death. It may be best to address a controversy rather than to ignore it.
Write the obituary
After writing the obituary, research costs of publication with local newspapers. If the price is too high for your budget, copies of the obituary can be emailed or mailed to friends and family as an alternative. The funeral home may allow you to post a complete obituary on its website at no charge that you can reference in a short death notice in the newspaper.
Notify out-of-town family and friends
All those to be invited to the memorial service should be notified ahead of time to make travel arrangements either in writing, by email, or with a phone call.
Order of Service
The following is a sample Order of Service for you to customize to fit your own unique circumstances:
Music
Opening Words
Candle lighting or other ritual
Address giving background information or reading of obituary
Readings/Music
Personal reflections by one or more family members or friends
Summation by service leader
Closing words
Music
Other Considerations for Funeral or Memorial Service:
Programs
Flowers
Memorial Gifts
Photographs
Memorabilia
Reception
Recommended resources: