Funeral Financial Assistance
If you or someone you know is in need of financial support for funeral services, please review our guidelines and application. If you believe your case meets the requirements, you may submit your application by email to info@peoplesmemorial.org or fax 206-526-3801. Financial support provided by PMA is limited to care within Washington State, and the arrangements must be handled by one of the PMA Contracted Funeral Homes. Questions may be directed to info@peoplesmemorial.org or 206-325-0489.
The cost for funeral services increases each year, yet the support services have dwindled or are non-existent.  PMA supported a record breaking 44 families last year through the Funeral Financial Assistance Fund in 2022.  Although the spirit of this fund is more than just numbers, it's about the individual people and the friends and family members grieving their loss. Many of those who need financial assistance are young parents who are working hard to provide for their own families.  Here's a story of one young mother who recently applied: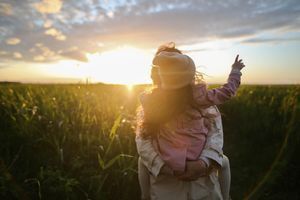 Robin's professor wrote to us on her behalf, advocating for her student who needed financial assistance for her father's funeral arrangements.  Robin is a single mother who recently broke the cycle of homelessness and is pursuing an associates degree in Applied Science.  Working hard to get on her own two feet, Robin wasn't prepared for the sudden cost of her father's funeral arrangements after his unexpected death.  As his only next-of-kin, the responsibility of handling his arrangements was hers to handle.  We have the opportunity to show Robin she's not alone in this.  By providing her with financial assistance so she can pay for her father's cremation, Robin won't experience yet another barrier while she tries her best to be a good mother and outstanding student.
PMA is one of the only organizations offering this type of support. There are limited to no resources provided by the state or counties to help in situations like these. If you would like to support a family in need by making a gift to this fund, please visit the Donate Now page of our website.