Katy Roberts, Board Vice President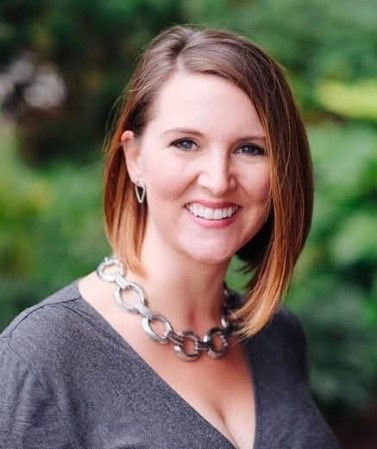 "After working for a branding/marketing company many years ago, I spent six years managing a natural health clinic with 10+ providers.  After completing my own home remodel and spending 1.5 years as a stay at home mom, I began my real estate career.  I'm passionate about providing service to people when they're making very big life decisions.  I now have two children, volunteer with Program for Early Parent Support (PEPS) regularly, and serve on my son's non-profit preschool board.  I've been called a "Jack of all trades", MacGyver, and community builder and believe that I can serve the board well.  
It's an honor to join the People's Memorial Association board.  Having experienced and planned several end-of-life arrangements, I have first-hand knowledge of how powerful it can be to have guidance, clarity, and compassion from those providing services.  As a new member, I am excited to promote the association to my own network, especially knowing that many of my peers do not have their affairs in order.  I am looking forward to the opportunity to work with a diverse group of individuals who are focusing on providing affordable options to ALL people.  It is clear that PMA is a dynamic organization with opportunity for high impact, and I would be thrilled to contribute to its success and growth."
In addition to the time Katy volunteers as a board member, she is Chair of the Contracts Committee, which oversees PMA's partnerships with funeral homes across the state. Katy is also a member of the Finance Committee and in 2022 helped create a promotional video for PMA's work.