Dennis Barnes, Member-at-Large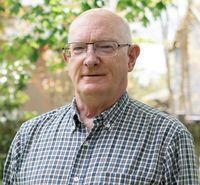 "Since retiring in 2016 from a career in information services, I have been a passionate volunteer for a number of causes, including reproductive justice, equity in healthcare, and support for immigrants and women's rights. I am currently in my second term as a board member for the Seattle chapter of the National Organization for Women and have been active in challenging religious restrictions to reproductive and end of life care.
I have been volunteering with PMA for several years, notably with some systems work in 2016 and again in 2019. I particularly value the work I've been able to do with PMA's Equity and Inclusion Committee to apply my learning and continue to refine my understanding of the critical social issues of our time."