AmazonSMILE
There is a simple way for you to donate to People's Memorial without costing you any additional money! 
AmazonSmile is a website operated by Amazon with the same products, prices, and shopping features as Amazon.com. The difference is that when you shop on AmazonSmile, the AmazonSmile Foundation will donate 0.5% of the purchase price of eligible products to the charitable organization of your choice. Every item available for purchase on www.amazon.com is also available on AmazonSmile (smile.amazon.com) at the same price. You will see eligible products marked "Eligible for AmazonSmile donation" on their product detail pages.
Follow the simple directions below so everything you purchase from Amazon results in an incremental donation to People's Memorial.
---
To set up on your computer...
1. Open any browser on your desktop or laptop.  Type smile.amazon.com in your address bar.
2. Sign-in with your Amazon account information.
3. Right below the Amazon search bar you will see a section that says "Supporting."

4. Click "Supporting" and this will open a page that allows you to search for and select People's Memorial.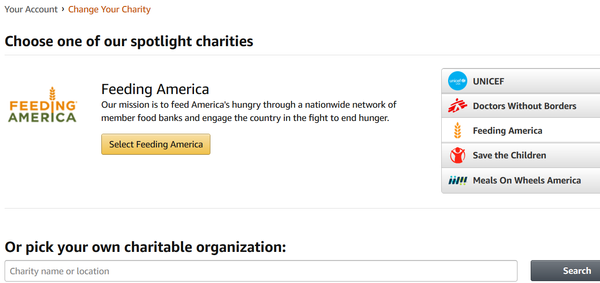 5. Select "Or pick your own charitable organization" at the bottom of the screen.  In the  "Charity name or location" type in People's Memorial Education Fund and click on the gray "Search" button.  When the search results appear, click the yellow "Select" button for People's Memorial Education Fund. 

6. The following screen will appear.  If you follow the directions at the bottom of the screen, you can bookmark the AmazonSmile website on your browser.  This way everything you buy when shopping from that browser on your will provide a 0.5% donation to People's Memorial.  (You can use the Bookmark tab at the bottom of the page or use the browser to save the bookmark!)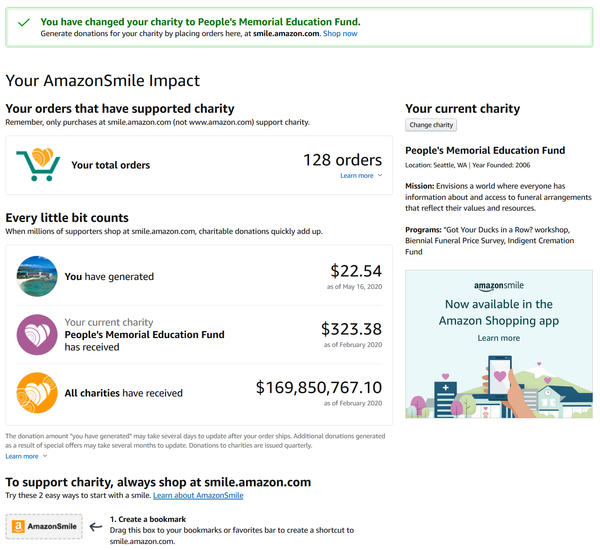 ---
To set up on your phone or tablet...
1. Once you have the Amazon app downloaded to your phone or tablet and you're logged into your account, click the menu button at the upper left hand side of the screen (three horizontal lines). Click on "Settings" towards the bottom of the menu options list.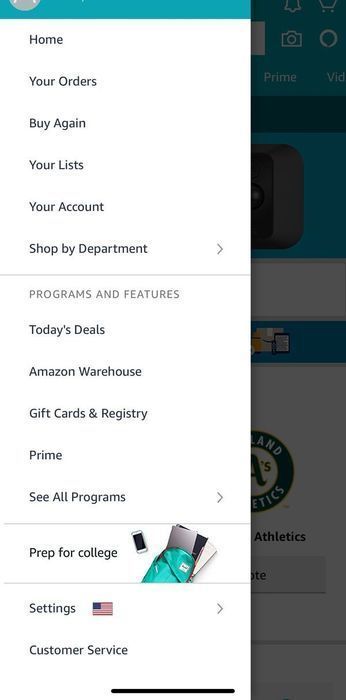 2. Click on "AmazonSmile" then click "Turn on AmazonSmile". You will click to continue three times in order to get AmazonSmile set up. That's it!