Veterans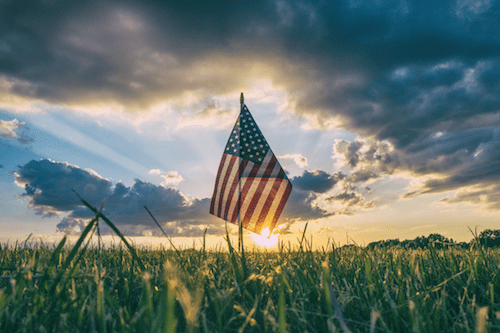 In general, all honorably discharged veterans are entitled to a flag and military honors. However, since military honors are generally conducted by volunteer veterans themselves, availability cannot be guaranteed at the day and time of your request. If burial is in a place other than a national or state veterans cemetery, then a Presidential Memorial Certificate signed by the current President on engraved paper may also be requested to honor the memory of a deceased veteran.
Most honorably discharged veterans are entitled to free burial and headstone in a national cemetery, such as Tahoma National Cemetery in Kent, Washington. Tahoma provides options for both cremated and casketed remains. More information regarding VA Burial and Memorial Benefits is available online.
For those veterans living in Eastern Washington, there is also the option of the Washington State Veterans Cemetery at Medical Lake near Spokane. This cemetery is a joint partnerships between the VA and the State of Washington. Burial and a headstone is free for veterans. A $300 fee is collected for the burial of a spouse or dependent child.
In certain circumstances, a Burial Allowance may be available from the Veterans Benefits Administration. Otherwise, funeral home costs such as preparation for burial, viewing, casket, funeral service, and transportation to the cemetery are the responsibility of the next of kin. Most funeral homes have information about veteran's benefits and can assist families of veterans in arranging for burial in a national or state veterans' cemetery. For indigent veterans or their family members who have no resources for funeral costs, Washington State under RCW 73.08.070 requires that each county provide such funds for their cremation or burial. To apply for indigent veteran's assistance, contact the appropriate authority in your county.
In addition, the spouse and dependents of military personnel who die either during active duty service or after active duty service may be entitled to certain pension or survivor benefits. Generally you will need proof of the veteran's discharge from military service to apply for benefits. You may request a copy of military discharge paperwork online, by fax or by mail.