Organ, Tissue, & Body Donation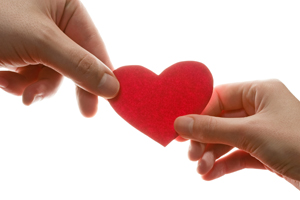 Giving the Gift of Life
Organ and tissue donation allows you to give the gift of life to others after your life has ended. Body donation allows you to help advance medical teaching and research for the benefit of future generations.
Washington State law supports an individual's decision to donate upon death. People's Memorial Association also encourages individuals to become organ, body, or tissue donors through the following reputable nonprofit programs. You may register as an organ or tissue donor through the Department of Licensing when you renew your driver's license or through Donate Life Today, the Washington state registry.
Detailed Info about Organ and Tissue Donation
Joining the Donor Registry
Transplantation is one of the most remarkable success stories in the history of medicine. In most cases, it's the only hope for thousands of people suffering from organ failure, or in desperate need of corneas, skin, bone or other tissue. Tragically, the need for donated organs and tissues continues to outpace the supply. Currently, more than 100,000 people nationwide are awaiting life-saving transplants. Each day, 18 Americans die waiting for organ or tissue transplantation. Make your wishes known by joining the Washington state donor registry at Donate Life Today or by calling 1-877-275-5269.
About LifeCenter Northwest
LifeCenter Northwest is one of 58 federally designated nonprofit organ procurement organizations in the US. LifeCenter Northwest saves and enhances lives by facilitating the recovery of organ and tissue in Washington, Alaska, Montana, and Northern Idaho.
About University Willed Body Programs
Even if you are not a candidate for organ donation, it is likely that the donation of your body would be accepted by the UW Willed Body Program or the WSU Medical Education Program for medical teaching and research. If you choose to donate your body to one of these state university programs, the school provides free cremation of your body when their study is complete. If it is your desire to become a donor to either of these programs, it is advisable to complete the Donor Registration Form(s) and submit to their program office.
UW Donor Registration Form      WSU Donor Registration Forms
About Other Programs that offer Free Cremation for Body Donation
There are several programs now that advertise free cremation in exchange for the donation of your body. However, we think you should be aware of some things before you choose a program which is not one of the nonprofits listed on this page. While it is illegal to sell human bodies and body parts, it is not illegal to charge sizable handling fees that can amount to as much as $20,000 per body. As a result, a whole industry has emerged to profit from this gray area of law and ethics.
If free cremation is what you are seeking, we encourage you to contact one of the university willed body programs first before considering one of these other organizations.
Other reputable sites regarding organ and tissue donation:
SightLife (formerly NW Lions Eye Bank)