Green info
Cremation Info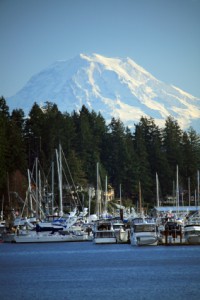 Cremation is the choice of 8 out of 10 Washington residents. It is relatively green when compared with conventional burial involving a metal or hardwood casket, concrete vault and formaldehyde-based embalming. A typical cremation uses roughly the same amount of fuel as tank of gas on an SUV.
Modern crematories are designed to burn efficiently and their emissions are highly regulated by regional clean air agencies. The one byproduct of cremation that is not yet filtered out in the US is the vaporized mercury released from old dental fillings. However, the EPA has studied the mercury levels surrounding crematories which have been in operation for over 40 years and found that mercury levels were still well within acceptable levels.
A few funeral homes offset the carbon produced by their cremations to minimize the impact on global warming by investing in wind or solar energy. Others may plant a tree to offset carbon emissions. Cremation will likely remain the primary choice of disposition for Washington state residents for the foreseeable future.