Green info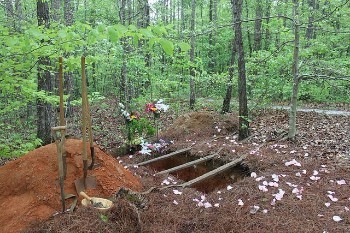 Here in the Northwest, we are fortunate to live in a region with incredible natural beauty.  As a result, many of us also have a heightened concern about the impact of human activities upon the earth.  While we may be aware of making eco-friendly choices in our day-to-day lives, many of us aren't aware of greener options at end-of-life.
Every choice has some environmental impact –however reclaiming the practices of our ancestors may be the most earth-friendly.  The Industrial Revolution brought us formaldehyde-based embalming, caskets made of painted steel, precious metals or hardwoods; concrete burial vaults and granite cemetery markers.  It's not uncommon for such funerals to now cost as much as a new automobile-negatively impacting not only the environment, but also a family's pocketbook.
Our cremation or burial arrangements are really the final statement we make on this earth.  Stop and think about what kind of legacy you want to leave for your loved ones and for future generations.