October sessions with End of Life WA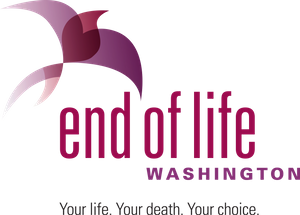 Join End of Life WA for a 60-minute Zoom presentation and Q&A period that will show you how to plan ahead for end-of-life. Their presenter will review how to prepare and complete an Advance Directive, how to choose a Health Care Agent if you can't speak for yourself, and what choices are legal and accessible to die on your terms in Washington State.
The goal of these sessions is to help you feel more comfortable talking to the people you trust with your care about your end-of-life wishes. These essential conversations will help them know how to honor your values!
-10/5: End of Life Ready Planning Session, 10:30am - 11:30am.
-10/19: End of Life Ready Planning Session, 5:30pm - 6:30pm.
Learn more about End of Life WA and their work by visiting their website at https://endoflifewa.org/.