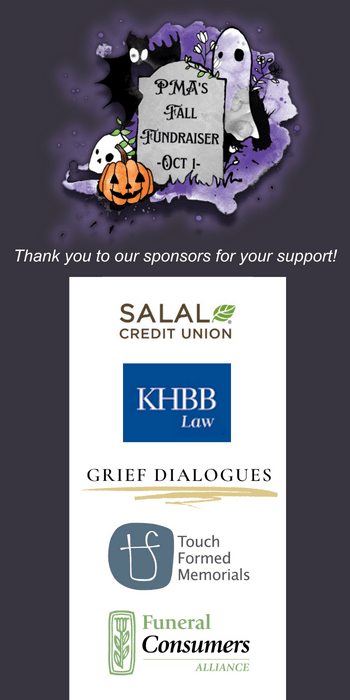 On October 1st, People's Memorial Association will be hosting its first in-person fundraising event since the global COVID-19 pandemic began. This special event will be in memory of those who lost their lives during the pandemic and in honor of the deathcare providers who have stewarded so many families through that loss.
We've missed having the chance to personally connect with our community and look forward to seeing you for this special event at our Queen Anne office in Seattle. This will be the first time our new space will be open to visitors! Our vision for creating a community center of learning and connection is finally a reality.
Be part of an intimate group who gets an exclusive behind-the-scenes look at PMA and The Co-op Funeral Home. Enjoy tasty treats and drinks as we showcase our education and advocacy work. You will get to meet staff and volunteers in-person as you learn what you can do to help as we adapt to changing needs for funeral education and advocacy.
Death is one of the most powerful transitions we each find ourselves grappling with in our life. More people than ever are reaching out to us for support in the wake of a loss and even as they work to get organized in advance. This fundraiser will ensure PMA can continue to respond to the increased need for informational resources, an advocate for consumer rights, and financial support in the wake of substantial hardship.
Your participation means everything. Get your ticket here.