RECORDING OF... Green Funerals Week: The Environmental Impact of Cremation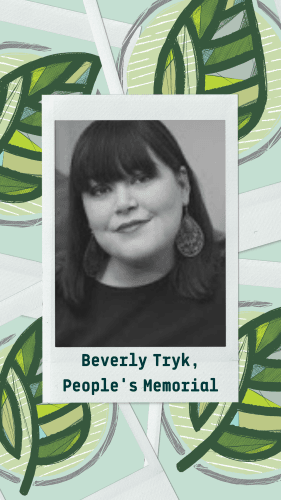 THIS SESSION HAS ALREADY HAPPENED. REGISTER HERE TO RECEIVE A RECORDING OF THE SESSION BY EMAIL.
77% of Washingtonians choose cremation (vs only 56% nationally!), and many of those families cite concerns over the environmental impact of a traditional burial. It takes a lot of materials to build a casket, a lot of chemicals to embalm a person, and a lot of industrial tools to maintain a perfectly manicured, sprawling cemetery lawn. …But what about the environmental impact of a cremation?
Though cremation has been documented in global civilizations dating as far back as an estimated 20,000 years ago, in the United States it has only been a widely available (and acceptable) disposition option for about 60 years. We now know that this energy-intensive process releases 219 known emissions, including carbon dioxide, greenhouse gases, and carcinogenic toxins. Our affinity for cremation here in Washington has led to 1,400 pounds of mercury vaporized in the last five years alone, to say nothing of the natural gas we've gobbled up!
Join PMA's Beverly Tryk as we kick off Green Funerals Week by considering the environmental impact of our funeral choices and taking a critical eye to what we thought we knew about cremation.
---------------------------------------------------------
Beverly Tryk is the Communications Manager of People's Memorial Association.