Spiritual Death Care with The Grave Woman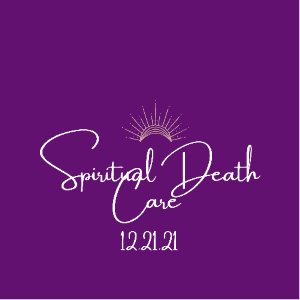 Deathcare is evolving. For those who are transitioning, their loved ones, and families, accessing more holistic and spiritual expressions of commemoration, celebration, and tribute has become vitally important. Honoring religious, cultural, and regional practices and traditions is at the core of what we do. However, we can go deeper. It is time that we as deathcare professionals begin to cultivate space for Spiritual Death Care.
​Join The Grave Woman (Joél Simone Anthony) on 12/21/21 @ 7:00 PM EST as we:
- Investigate the sacred origins of deathcare, funeral service, doulaship;
- Explore incorporating ritual at the end of life and within funeralization;
- Identify your unique spiritual gifts;
- Discover spiritual tools and practices for honing in on your spiritual gifts while holding sacred death and grief space for others;
- Define which Spiritual Death Care path best fits your gifts;
- Develop an avatar for your ideal clientele; and
- Strategize how to monetize your gift and spiritual death care service/merchandise.
Space is limited. Register today! Joél looks forward to learning and strategizing with you! Learn more about her and her work by visiting her website at https://www.thegravewoman.com/.