Trivia Night! A PMA Virtual Fundraiser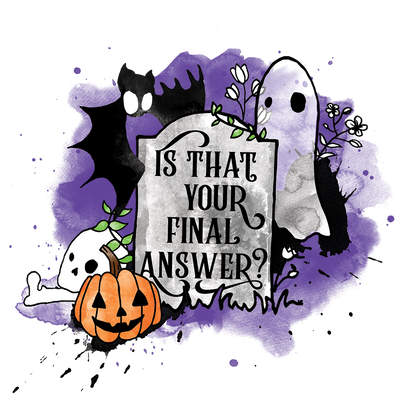 Dearly departed... we will gather on October 16th for an evening of gravely serious trivia... It's PMA's annual fundraiser! Join us for an evening of death-themed trivia to support Washington's only nonprofit dedicated to funeral education and advocacy.
From 5:30-7pm we'll quiz you on famous celebrity deaths, dig deep into PMA ancient history, and get you tongue-tied with word puzzles... all from the comfort of your own home. Since we'll be meeting virtually, there's no geographical limit: invite your friends, team up with your household, or go rogue and we'll add you to a team. You'll need all the help you can get on our Halloween-themed Name That Tune round, so don't be shy!
Are you ready to bury the competition? Registering is easy. Tickets are $25 per household to join and can be purchased by clicking REGISTER HERE at the top or bottom of the page. (And we certainly appreciate any additional gifts to help us in our mission to continue serving our community!)
We can't wait to see you urn your bragging rites as Best Costume or take home one of our awesome prizes. Hurry up and grab your tickets, grab a friend, and grab a refreshment. PMA wants to know… Is That Your Final Answer?