How to Support a Loved One Who's Chosen to Use VSED: A Case Study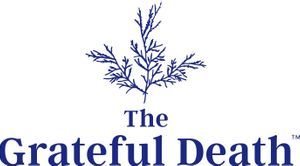 Have you heard the term "Living Terminally"?
When a person lives with a debilitating disease and they depend on 24/7 care for ADLs (Activities of Daily Living), they've lost a quality of life that cannot be restored. This is "Living Terminally".
Death with Dignity is legal in Washington, but under very specific circumstances:
-if your disease carries a six month prognosis (or less),
-you are a WA state resident,
-you are capable of making an informed decision,
-and you can self-administer the prescribed life-ending medication.
Voluntary Stopping Eating and Drinking (VSED) is a secondary option for those that do not qualify for life-ending medication. There is growing awareness and curiosity surrounding this life ending option.
Please join us as Crystal Cannon Flores from The Grateful Death shares a VSED case study and the story of one incredible woman who chose this option.