Celebrate & Honor Each Chapter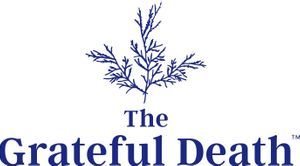 Taught By: The Grateful Death™
Please join us in learning about the work of a Death Doula;
- What is it?
- Why would I need one?
- What do they offer that Hospice doesn't?
Crystal Cannon Flores is a Death Doula serving the Seattle area. She came to this work through her own personal story of love and loss. Crystal's mission is to disarm the fear surrounding end of life by opening dialogue and empowering families to bring the human experience back to the bedside.
Each Guest will receive a complimentary download of The Grateful Death Intention©.
The Grateful Death Intention© is the most meaningful gift you can give to the people that love you. If you've ever cared for a loved one during life's transition, you know the many challenges that accompany this heartfelt work. The Grateful Death Intention© is a blueprint of the things you find meaningful and sacred - The story of You - A road map on how to create an end of life experience that will honor and reflect the life you have lived.
You will die one of two ways; fast or slow. Most of us will have a dying experience. If you can no longer speak for yourself, The Grateful Death Intention© is your voice. This restores dignity to you and your experience while lifting the burden of the unknown for the ones that surround you.
Registration is required.