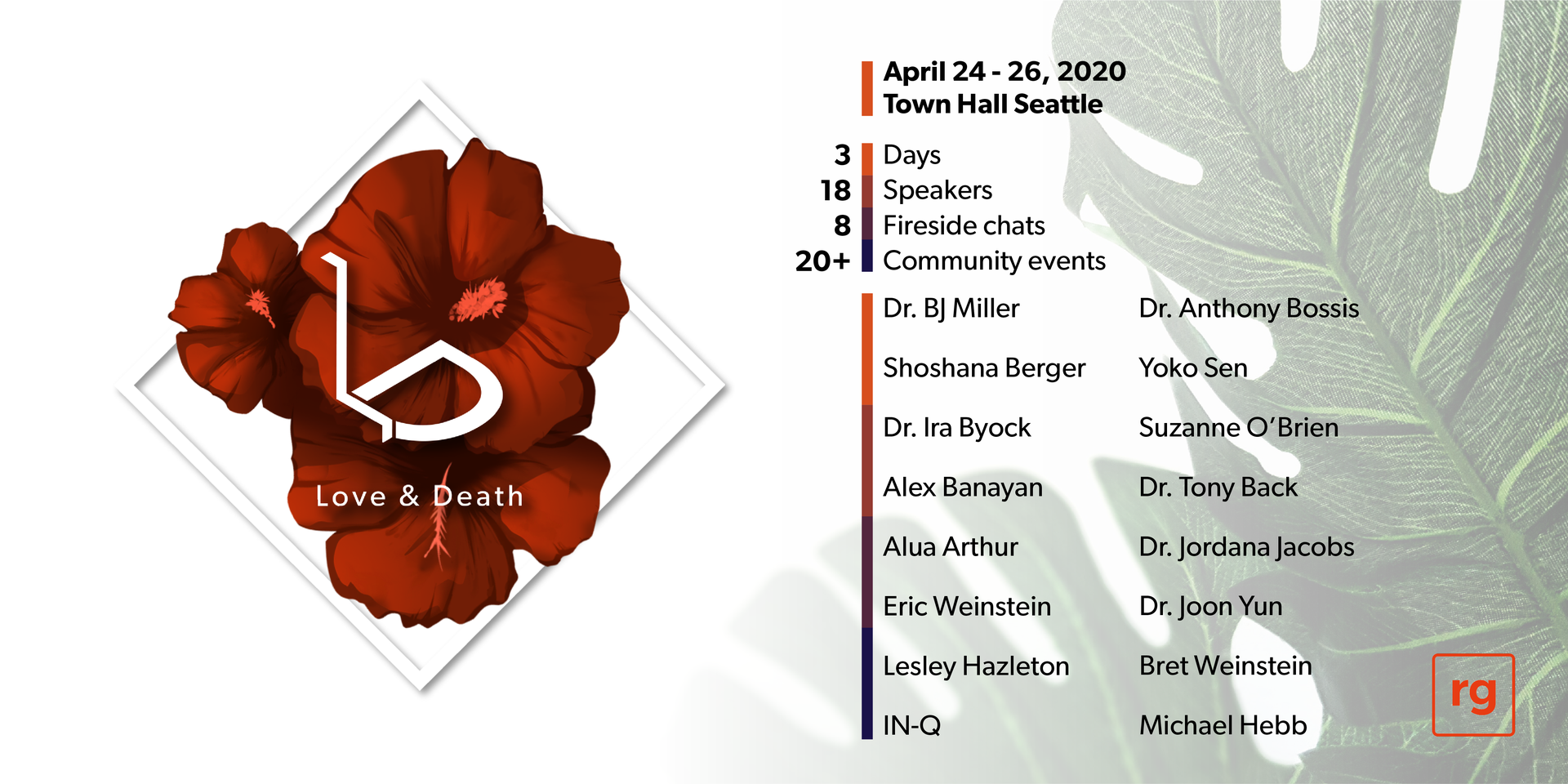 RoundGlass invites you to the 2nd annual Love and Death gathering. We are bringing together the most poignant and inspired thought leaders in relationships, love, aging, death and dying to create a beautiful opportunity to explore what makes us human.
We have found that when you combine the two great themes of our life - Love and Death - new reflections, insights, and beauty can easily be found. The modern world has hidden our mortality from view; it is clearly the time to regain the wisdom, healing and joy contained in our impermanence.
Love and Death is inspired by the breakthrough research of our co-founder Clinical Psychologist, Dr. Jordana Jacobs, whose work illustrates that facing our mortality increases our capacity to love. Michael Hebb, co-founder of the international movement Death Over Dinner and the End of Life Collective will MC this special weekend.
Experience impactful conversations between experts in the realms of love and death, participate in transformative community events, workshops and performances.
For more information and tickets, click the link below.