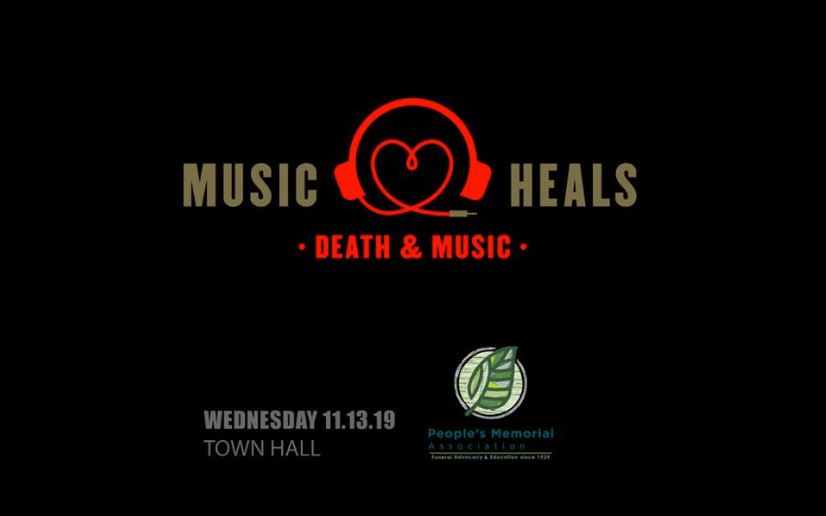 Music Heals: Death and Music
Doors at 6:00pm | Program at 7:00pm
$10 General Admission | $5 Town Hall Members
Free for youth 22 and under
Tickets on sale now
Join Morning Show host, John Richards, for a special evening on death and music at Town Hall. John will share his inspirations for his annual "Mom Show" and take an honest look at how a community comes together to share their experiences of death and music. The program features special musical guests, personal stories from past years of the program, and an exploration into the intersection of these two distinct veins of life and how they feed into one another.
Featuring
A tribute to Shawn Smith
Super-Krewe
Oh, Rose
Adra Boo
Hey Marseilles
Puget Soundworks
Made possible in part by People's Memorial Association.