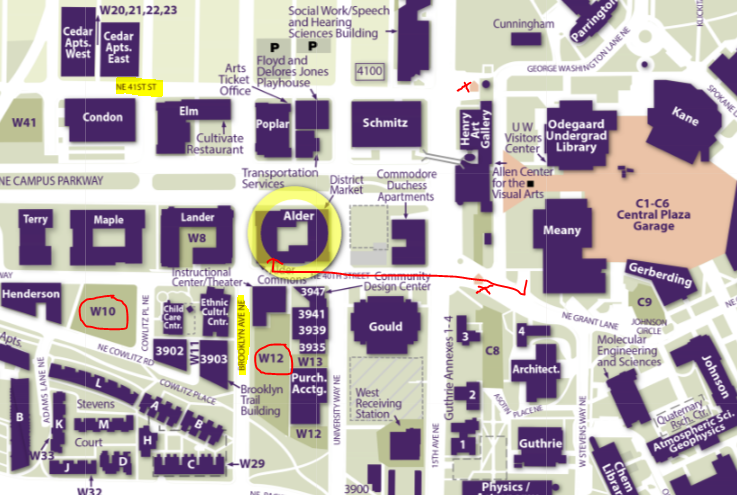 Ducks in a Row is our popular three-hour workshop that provides participants with the information they need to plan every major component of their end of life arrangements, including:
- Advance Directive for Health, POLST (Physician Orders for Life-Sustaining Treatment) forms, and the process of using the Death with Dignity law presented by a representative from End of Life WA
- Legal and Financial Documents (trusts, wills, probate, etc.) presented by an attorney from KHBB Law
- Funeral planning decisions (Disposition Authorization, Designated Agent, etc.) presented by a PMA staff member
Parking: Here's an interactive map showing Alder and the nearby lots. All campus parking is without charge after noon. The closest lots are small, although there will certainly be parking available in the Central Parking Garage (enter on NE 41st St and 15th Ave NE, or enter on NE 40th/Stevens Way at 15th Ave NE). If you park on level C6 of the Central Parking Garage and walk out of the ramp to the south, onto Stevens Way, then you can turn right and walk two blocks straight to the entrance to the Alder Hall Commons.
Members and not-yet-members are welcome. Tickets are $15 and are required. Please use the link below.