Greening Death: A Speaking of Dying Event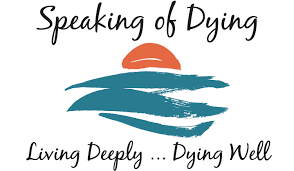 Curious about Green Burial? Home Vigils? Funeral Alternatives? Wanting the best possible send off for yourself? Or your loved ones?
This event will feature Lucinda Herring, author of Reimaging Death-Stories and Practical Wisdom for Home Funerals and Green Burials.
From 3 to 5 p.m. in the main sanctuary, Lucinda will read passages from her book, and share information and best practices for more personal and sustainable death choices. Joining her will be women who contributed poetry and stories to Lucinda's book, including Laurie Riepe, Donna James, and Judith Adams. These guests will read from their contributions to the book and share personal experiences of caring for their loved ones after death.
From 5 to 6 p.m. we will move downstairs to the Social Hall for conversation and two tasty punches, one alcoholic and one non-alcoholic (both created by Seattle magazine cocktail columnist and Speaking of Dying founder Trudy's son A.J. Rathbun and tasty homemade snacks. While enjoying the food and drink, you can socialize with old and new friends, and ask questions with representatives from a wide variety of end of life organizations and support agencies.
Seating is limited, so be sure to reserve your space by visiting Brown Paper Tickets.