Duck-et List: Funeral Options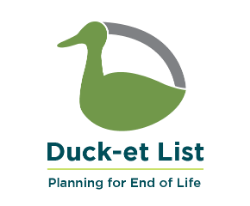 What are your options?
Who is responsible for your final arrangements?
Should you prepay?
Every family's values and resources are unique. This presentation will equip you with the information to navigate this process in the best way for your family's circumstances for this difficult but inevitable time.
Members and not-yet-members are welcome. Registration is not required but appreciated.