Duck-et List: Funeral Options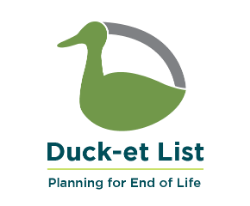 Do you know what your disposition options are in Washington State? Have you ever wondered about green burial options? This class is all about disposition options that are available to you. Join us for a nonjudgmental explanation of cremation and burial (conventional and natural), and about Aquamation and Recomposition, which we hope to have legalized in the current legislative session.
Members and nonmembers alike are welcome.
Register today!

Registration is not required but appreciated.