Scott Segel, Board Treasurer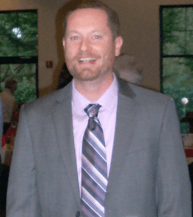 Scott has a background in the not-for-profit cooperative financial institution industry and is excited about the opportunity to lend his skills to People's Memorial Association.  In addition, Scott has volunteered on board positions where he has held the board president role for seven years and effectively communicated with the volunteer board of directors.  
Scott serves as the Chair of PMA's Finance Committee and has volunteered additional time to help create a promotional video about PMA's work. Scott enjoyed volunteering at his first in-person PMA event in the fall of 2022!