Sandra VanderVen, Member-at-Large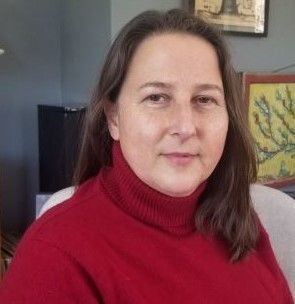 ---
Sandra VanderVen's decade of experience as an organizer started with volunteering as Seattle's MoveOn council organizer.  She describes her life's work as "transforming the world through relationships," and explains that "leadership is an act of service and vision. We must work with the reality we are presented with, and care enough to help our community find a way to a better future." 
Sandra continued community organizing as a senior organizer with Fuse Washington, dedicating herself to helping members of the community change the world through action and unity. During this time, she also served on the board of directors of the Backbone Campaign, known for their "artful activism," most recently famous for blocking a Shell drilling rig with kayaks. She has been organizing with SEIU 1199 NW since 2015, and just before the pandemic shut everything down, she served on the inside team that helped 8,000 union members from Swedish Medical Center achieve their three-day strike, winning better staffing, respectful wages, and some of the best racial justice contract language in the country.
Before all that, she spent her early professional years as a middle school science teacher, helping make science curriculum accessible to all the students.  Her passion for engaging and collaborating with underrepresented communities earned her the 2013 Voice of the Community Award from KSER FM for Community Impact by an Individual.
She has built a career around capacity building and empowering working people to fight for a better world.  A chance encounter many years ago with Sherwin Nuland's book "How We Die" gave her an appreciation for the ways in which "death is a transition, and like other transitions" requires us to organize our own small community of loved ones and family to be involved and supportive. She was already thinking along the lines of creating a better culture around death, and when her grandfather died, she learned he had been a member of People's Memorial Association. This was the connection she was looking for, and quickly joined, and thoroughly enjoyed her activism around changing the laws in Washington State to provide for greener disposition options. Sandra is excited to bring her vision, service and expertise to PMA.