June Michel, Board Vice President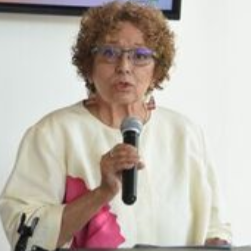 ---
June Michel is a licensed civil rights lawyer in California and Washington.  She has invested her career in fighting for women's rights, employment equality, and a better future for older adults.  She lends her passion and expertise to The Northwest Facts Newspaper, using her weekly column as an important tool to address issues pertinent to King County's African-American community.
Since 2017, she has been an active member of the Seattle-King County Aging & Disability Services Advisory Council, taking the reins in 2019 as Chair of the Advocacy Committee.  In addition to her work advocating at the state and federal levels on issues such as long-term care legislation, property tax legislation for seniors, food stamp programs, senior housing, and various health measures, she has also served on the Board of Directors for SHAG Community Life Foundation.
We at PMA aren't the only ones impressed by her dedication!  In 2018 she was honored by a City of Seattle Proclamation in recognition of her "effective advocacy for older adults […] and an outstanding social and civic engagement role model."